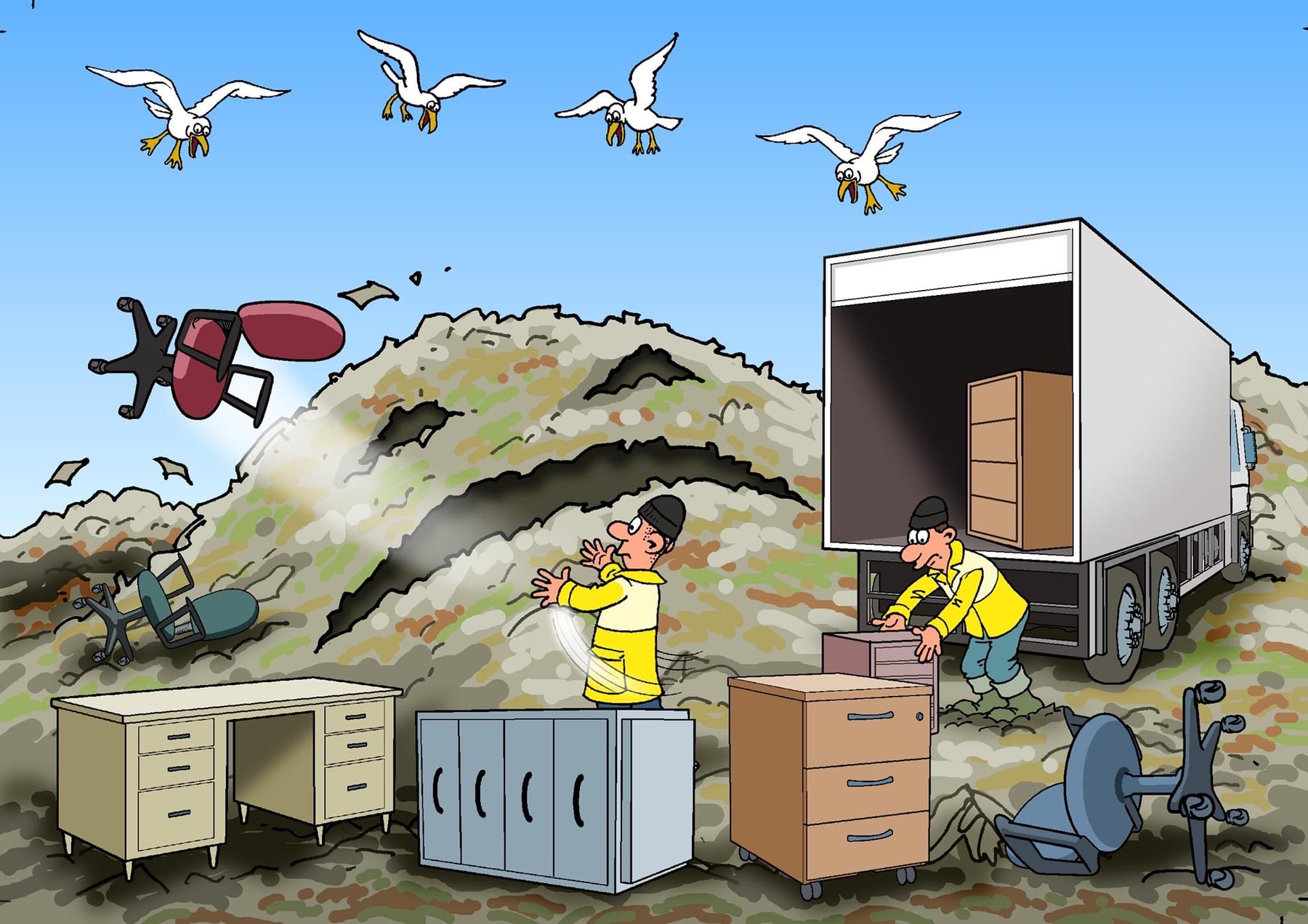 Why do we support Upcycling to Recycle?? Well simply to help save our environment
Since Covid our use of office spaces has changed incredibly and is being felt like never before by businesses big and small. 
More and more offices are closing and being restructured on daily basis within the UK.
This has led to the need for careful recycling and reuse of existing furniture and fittings by business owners and landlords and homeworkers alike to ensure considerate and environmentally friendly practices are sought out to make sure we all prevent a great deal of unnecessary waste going in to our ever-growing landfill sites within the uk.    
 
Here at All About The Office we have been offering office clearance and furniture recycling services for the past twenty 21 years within the mainland uk.
 
While we of course offer replacement components for all of our own existing products on our online store, we also offer bespoke sized Desk and Table tops along with a resizing service that is designed to offer our business clients the ability to resize there current furniture so to help ensure they don't fall to the hazard of the ever expanding Landfill system within the UK today.
Our repair and reuse ethos has helped both large and small businesses within the uk to reduce the need for costly and often unnecessary new purchases of office furniture, saving on average 60% off the cost of replacing existing furniture.
Our services are simple and cost effective, Message us with an enquiry and we will be happy to help sheppard you through to a greener option to your office environmental needs.